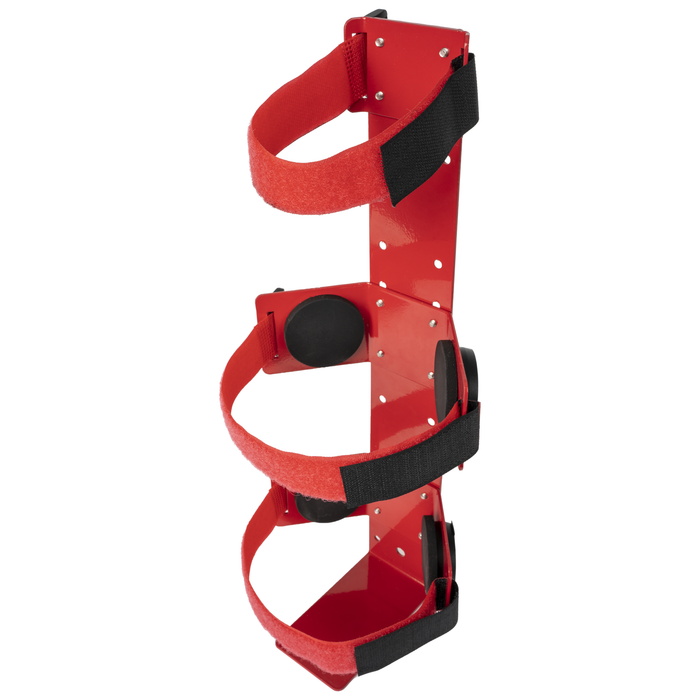 B1-R - Fire Extinguisher Mounting Bracket Heavy Duty Wall Mount Bracket for 2.5 lb & 5 lb Fire Extinguishers - Mount in Your Office, Warehouse, Car, Boat or Off-Road Vehicle - Fits Most Popular Brands
EASY TO INSTALL FIRE EXTINGUISHER BRACKET: This durable fire extinguisher mount installs quickly and smoothly practically anywhere with the included hardware. We also included a decal with simple instructions on using your extinguisher. We hope you never need it, but you'll be prepared if you do

CAN BE INSTALLED PRACTICALLY ANYWHERE: Our fire extinguisher is a functional addition to every classroom, home, office, boat, vehicle, or garage. Practically anywhere. It works just as well on a wall as in your car, on the rollbar of your off-road vehicle, side by side, SXS or boat

COMPATIBLE WITH MOST FIRE EXTINGUISHERS: This functional fire extinguisher mounting bracket is compatible with 2.5 lb. and 5 lb. fire extinguishers; this mounting bracket is compatible with leading fire extinguisher brands, including Kidde, Amerex, Buckeye, and Ansul

FIREFIGHTER DEVELOPED AND APPROVED: Our Heavy-Duty Fire Extinguisher Mount was developed by firefighters. Buy with confidence, knowing we use the same brackets on our fire engines. If it's good enough for the professionals, it will work for you too

HARDWARE INCLUDED WITH BRACKET: No need to purchase hardware! We include the nails and plastic anchors with our wall mount Fire Extinguisher Bracket, so you can install this Fire Extinguisher Bracket immediately.