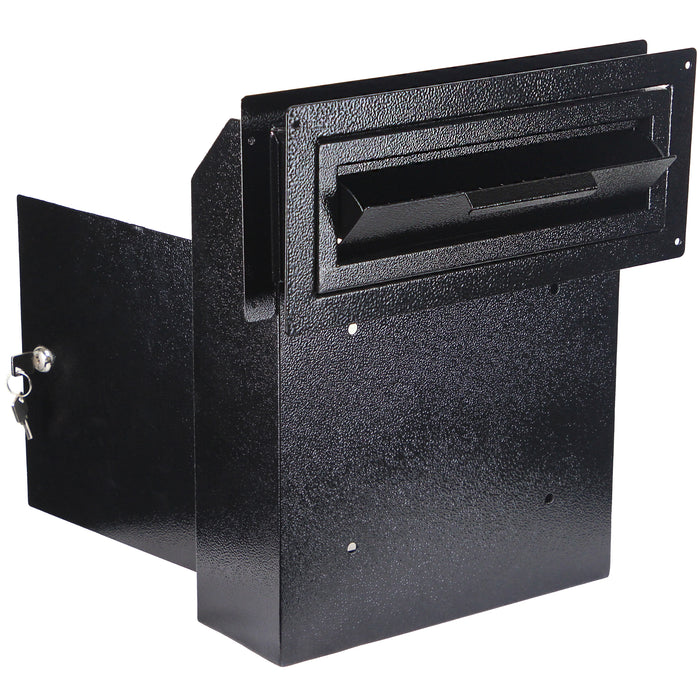 D1B-H - Through the Door Locking Mailbox for Daily Items
Door Drop Box for Mail, Rent, Deposit, and Night Key - Wall Mount Locking Mailbox with Rear Access Through The Door
DURABLE MATERIAL: Made of heavy-duty steel, this dropbox provides great security and protection for valuable and private items, including mail, letters, rent checks/payments, keys, or other small objects.
DOOR-MOUNT BOX: This little mailbox can be mounted on office doors or house doors up to 1.75" thick. Simply cut out a rectangular shape and follow the instructions in the manual.
REAR DOOR WITH LOCK: The dropbox can only be opened in the back with a designated key. The mail slot on the front is only designed for receiving items and cannot be pried open.
PERFECT SIZE FOR DOORS: The mailbox has an exterior dimension of 14" (L) x 6" (W) x 15" (H), and has a capacity of 505 cubic inches, giving it plenty of space for securing small-sized items.
HARDWARE INCLUDED: This through-the-door dropbox contains pre-drilled holes and hardware so you can mount the mailbox easily and start using it immediately with no hassle.