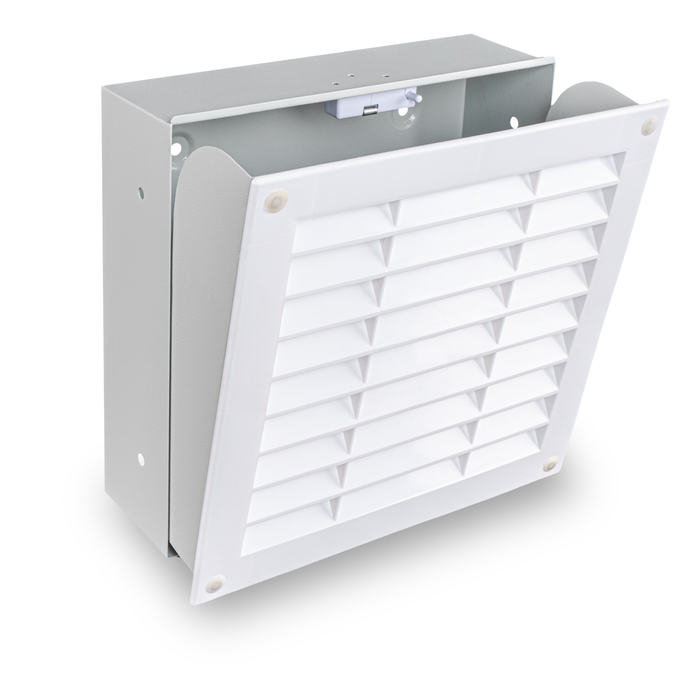 White Vent Safe with Hidden RFID Compartment for Adults, Joiners, Nursery Weapon Owners - Can Insert Jewellery and Other Valuables - Unlock Safely with Lock Card and RFID Key Fob
CONCEALED STORAGE: The pochar quick white vent safe is specially designed to look like a ventilation grid on the wall, making it an ideal hiding place for your valuables.

RFID LOCKING SYSTEM: The quick vent safe is equipped with an RFID locking system that ensures your items remain secure, while providing easy access with the included RFID card, key fob.

FAST AND EASY ACCESS: Unlike traditional safes that require a combination or key, the Quick Vent Safe can be opened in seconds by simply waving the RFID card, key fob across the top of the vent.

LARGE STORAGE COMPARTMENT: Measuring 11'' L x 8'' D x 2.75'' W, this safe provides ample space for storing your weapons, money, jewelry, and other valuable items.

BLENDS IN ANYWHERE: The discreet design of the vent blends in anywhere, making it perfect for use in a variety of settings, and the quick installation process, with instructions and a template included on the box, ensures you can start using it in just five minutes.